Smart & Biggar welcomes 10 summer law students to our offices in Ottawa and Toronto
Smart & Biggar is pleased to welcome 10 law students this summer, located in our Ottawa and Toronto offices to work exclusively in IP and technology law.

This year's students will enjoy a unique experience at the firm with exposure to all aspects of Intellectual Property law. Joining us from a wide range of academic backgrounds and prestigious post-secondary institutions across Canada, each student will gain hands-on experience working on matters in patents, trademarks, copyright and IP litigation.

Each member of the summer program will be provided with mentorship to help them reach their full potential, as well as the opportunity to work directly with Smart & Biggar Principals and Associates on real cases from our high-profile roster of clients.

We wish our students every success as #FutureIPLeaders at Canada's Intellectual Property Firm.
Welcome to Ottawa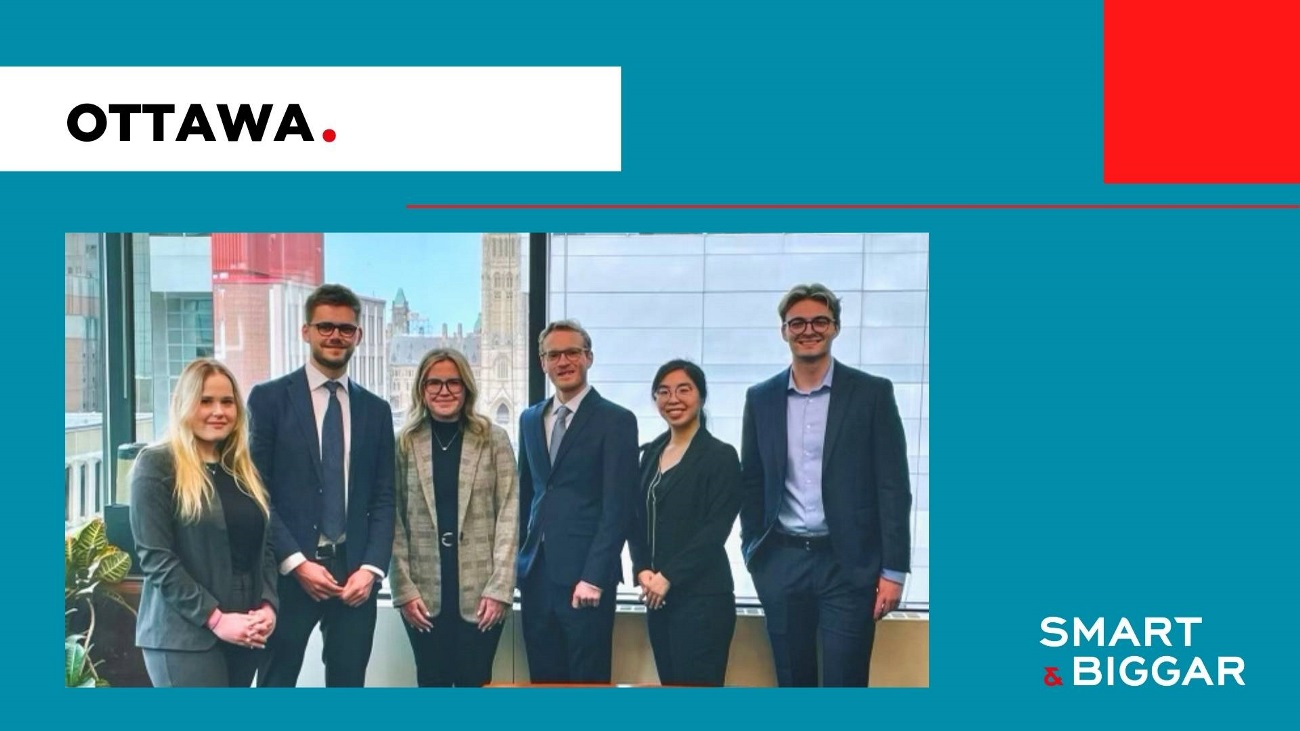 From left to right: Emily Johnston, Ryan Sampson, Rachel Harrison, Brayden Secord, Mandy Yee and Chris Kozak.
Welcome to Toronto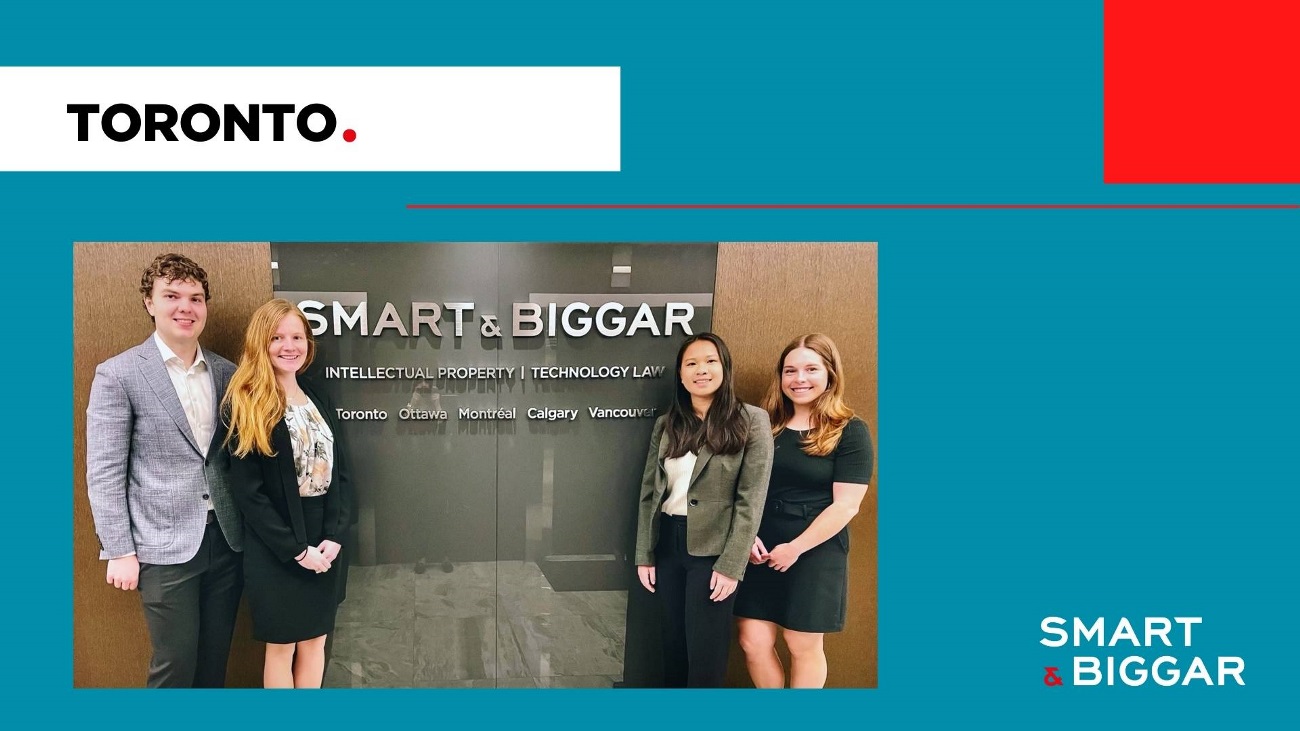 From left to right: Joshua Crawford, Emily McGaugh, Rebecca Tyli and Katherine (Katie) Graham.
About Smart & Biggar

Smart & Biggar is widely recognized as Canada's leading intellectual property firm, with offices in Montréal, Ottawa, Toronto, Vancouver and Calgary. We are leaders in intellectual property and have been serving clients for over a century. Smart & Biggar operates as part of the IPH Limited group, under its own brand and independent from other IPH member firms.