2022 Bootstrap Award Ceremony celebrates Ottawa's most innovative and self-funded entrepreneurs
After two years of virtual gatherings, we were thrilled to host the 2022 Bootstrap Awards at an in-person celebration on June 7, 2022, through generous support from event sponsor Wesley Clover, this year's awards ceremony was hosted as part of Tech Tuesday at The Marshes Golf Course in Kanata.
Marking its sixth year and presented in partnership with Smart & Biggar and The Ottawa Network, the awards celebrate the Ottawa region's start-up movers and shakers and pay tribute to a legacy of self-funded entrepreneurs that have "bootstrapped" the growth of their company to achieve commercial success.
Co-hosted by Smart & Biggar senior associate Jamie-Lynn Kraft and Stephen Fry of The Ottawa Network, the evening kicked off with an inspiring keynote address from Michael Lalonde, co-founder of PureColo and 2019 Bootstrap winner, who shared insight about his entrepreneur journey and lessons learned along the way. Following the presentation of each award, we also welcomed Nick Quain, of Invest Ottawa, who expertly moderated an engaging panel discussion with the winners.
This year's eight winners of the Bootstrap Awards demonstrated innovation and creativity in growing their self-funded start-ups and early-stage companies in all industries, both for-profit and non-profit, and across a range of distinct criteria-based categories. Hailing from eastern Ontario or western Quebec each winner has been in business for less than seven years operating successfully without having received more than $500,000 in outside funding.
Thank you to our Community Partners: Invest Ottawa, the Ottawa Business Journal, Tech Tuesday / Wesley Clover for supporting and hosting the event this evening, and thank you to our Award Sponsors: PureColo, HealthSign, Paterson Accountants, Syntronic, Aragona Agency and the Capital Angel Network, whose contributions enable us to continue to celebrate entrepreneurs in the Ottawa Community, year after year.
Green Award: Re4M Design and Fabrication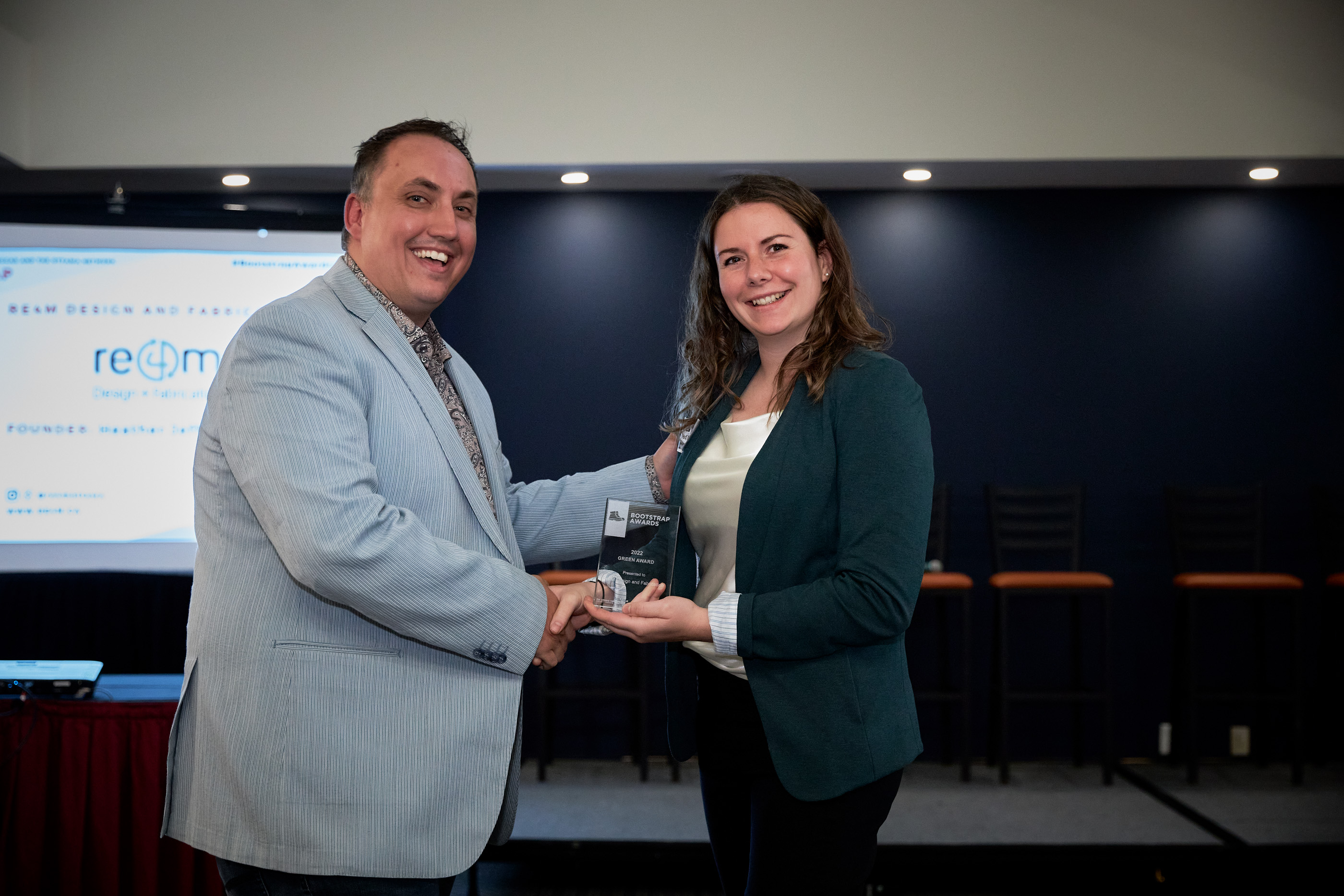 [photo caption: Mike Lalonde, PureColo, presents the Green Award to Re4M CEO Heather Jeffrey]
Innovation Award: Braiyt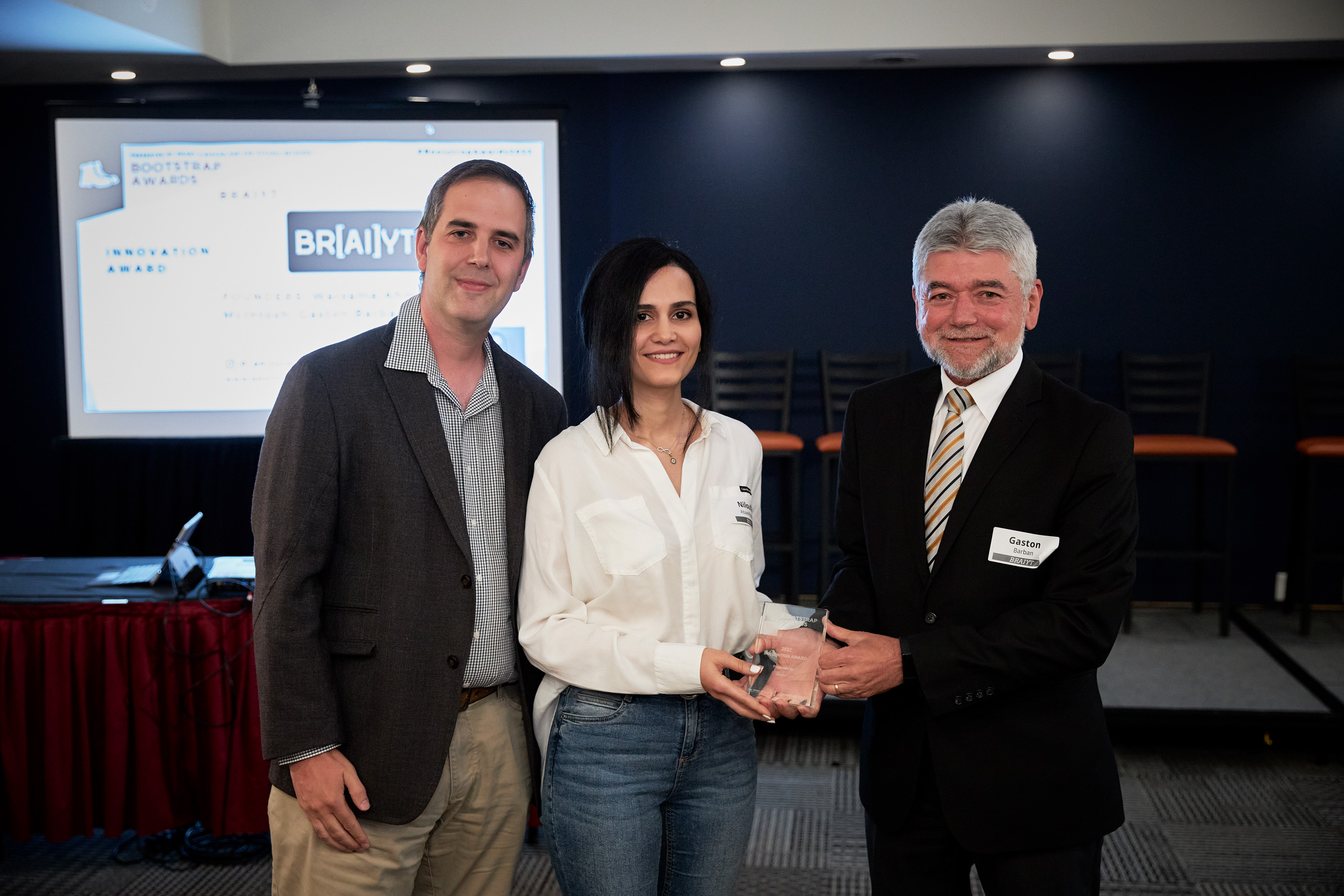 [photo caption: Steve Jude from Syntronic presents the Innovation Award to Niloufar AbaeiKoupaei and Gaston Barban from Braiyt]
SaaS Award: Proxi.id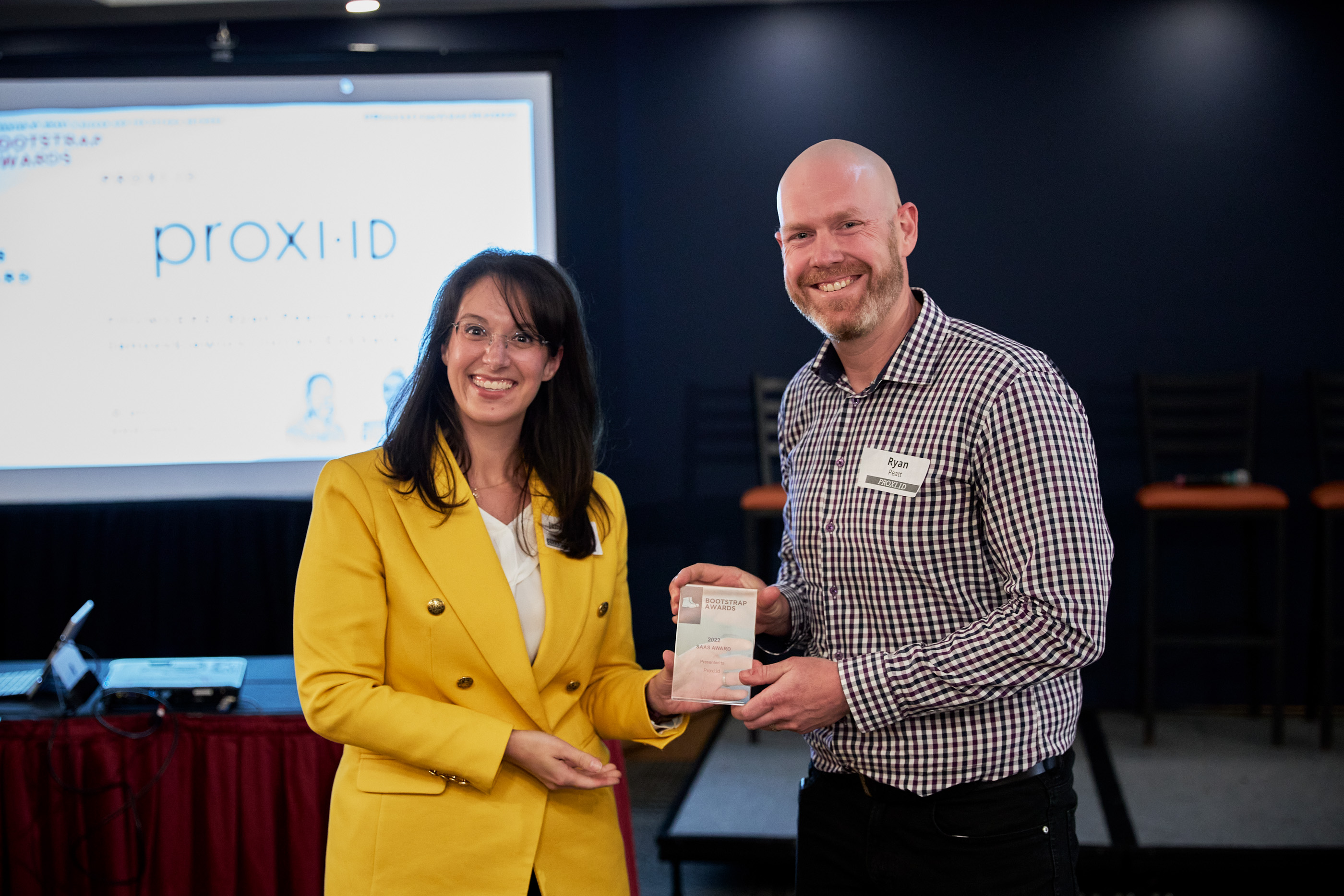 [photo caption: Jamie-Lynn Kraft from Smart & Biggar presents the SAAS Award to Ryan Peatt from Proxi.id]
Marketing Award: Bushbalm Skincare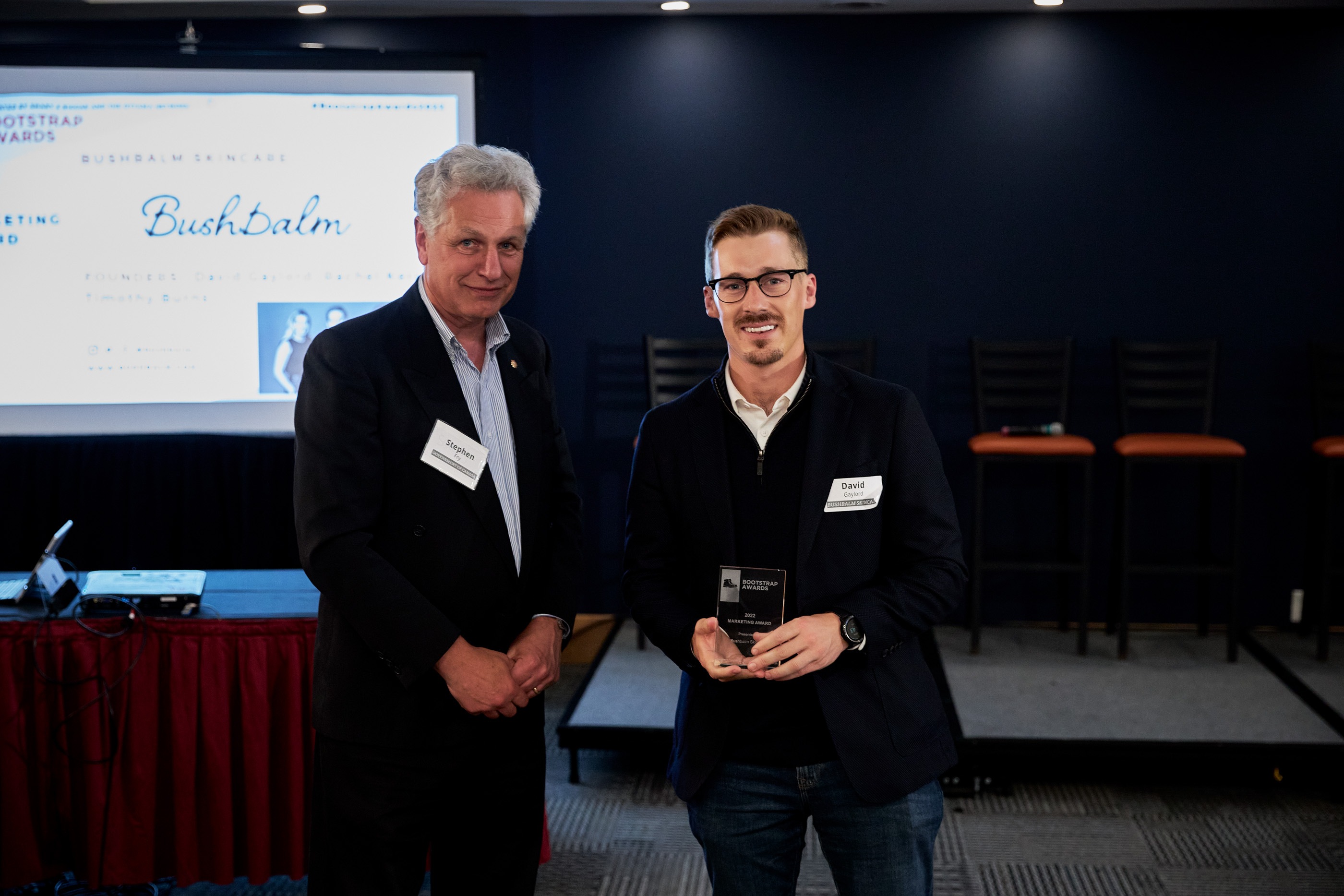 [photo caption: Steven Fry from the Ottawa Network presents the Marketing Award to David Gaylord, BushBalm]
Bootstrap Capital Award: Sidi.io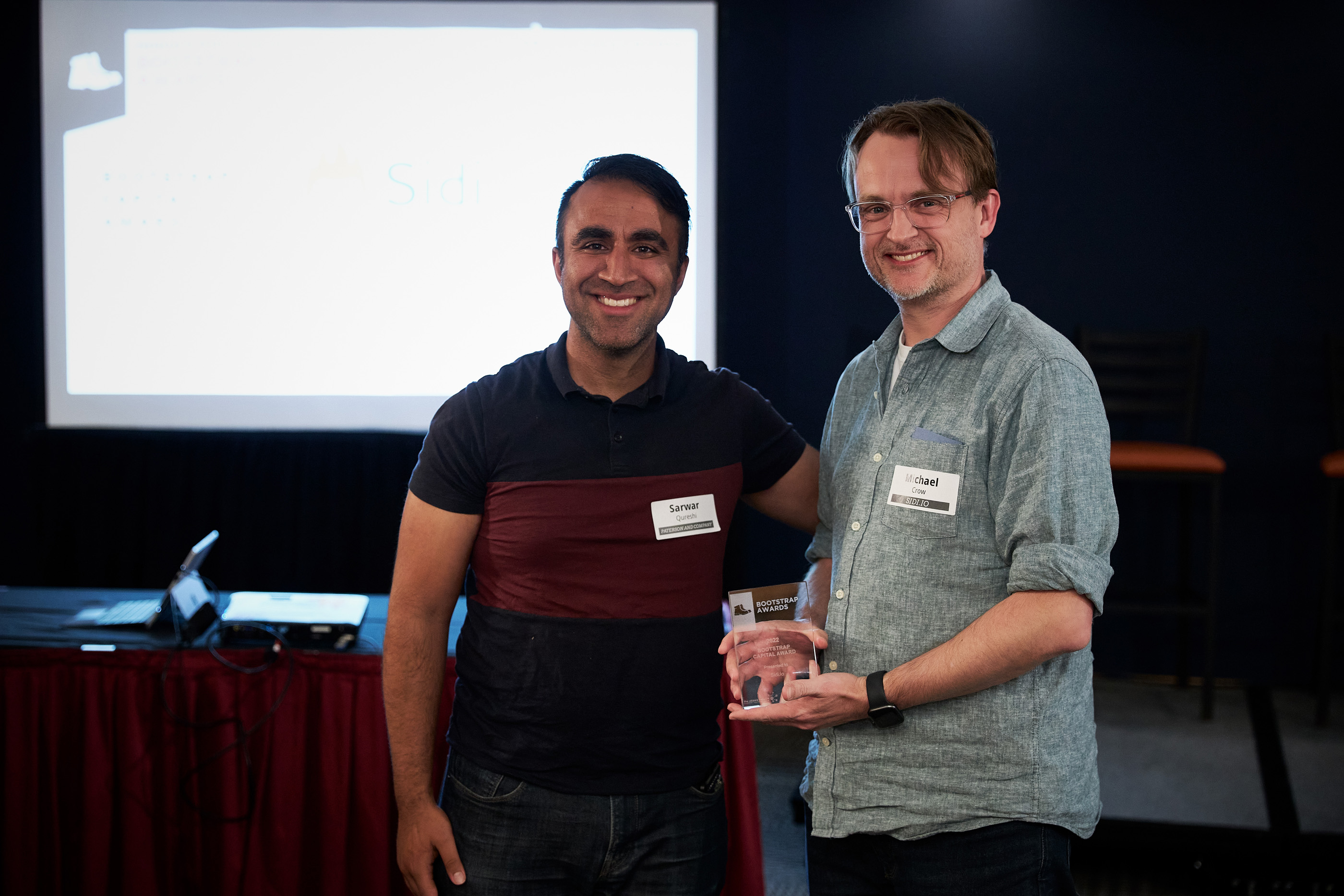 [photo caption: Sarwar Quereshi from Paterson and Company Accountants presents the Bootstrap Capital Award to Michael Crow from Sidio.io]
Disruptor Award: SparkPath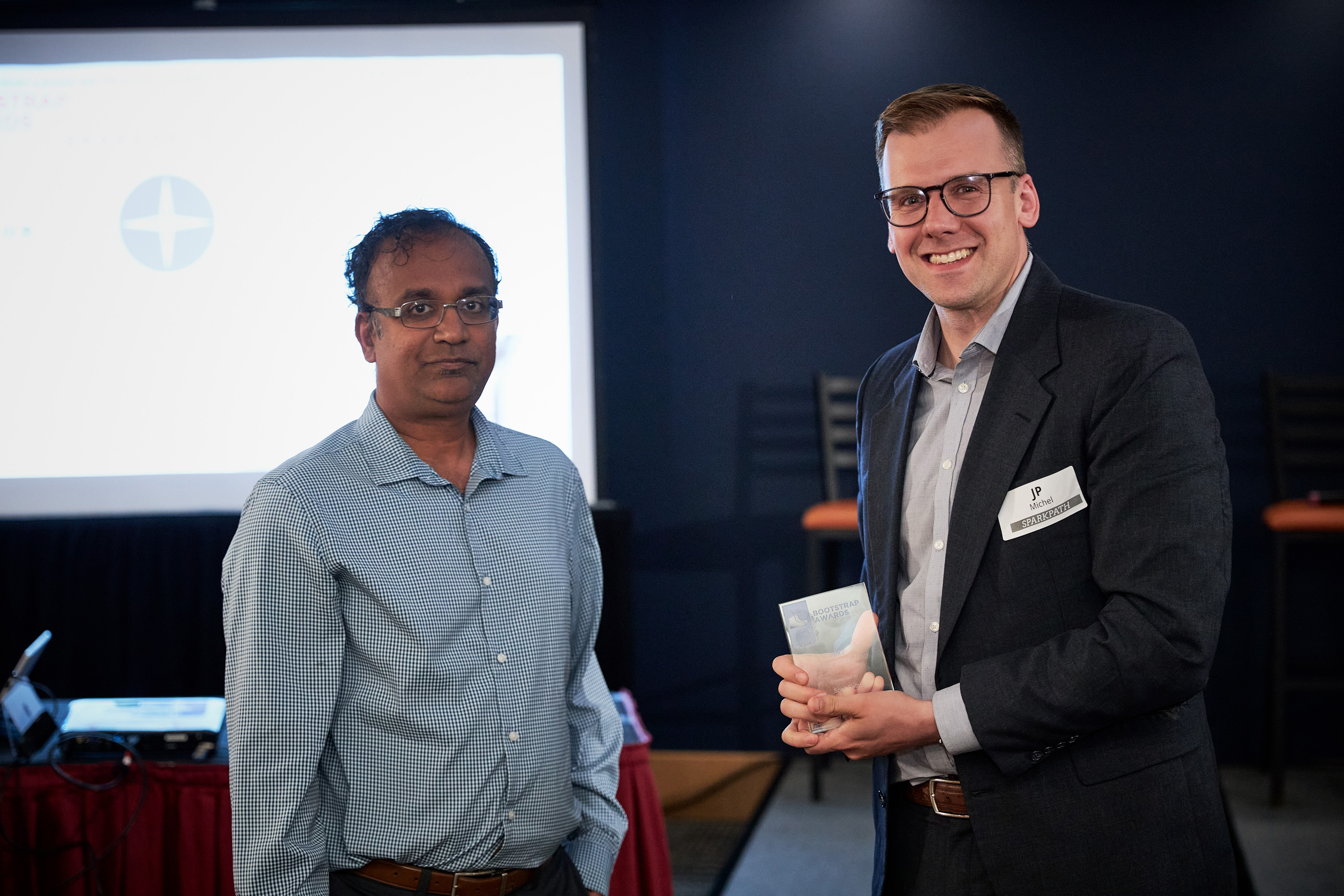 [photo caption: representative from HealthSign presents Disruptor Award to SparkPath founder JP Michel]
Community Impact Award: Connected Canadians
[photo caption: Wendy Baily from Ottawa Business Journal to present the Community Impact Award to co-founders Emily Jones Joanisse and Tasneem Damen and the team from Connected Canadians]
Founder of the Year: Evoke Health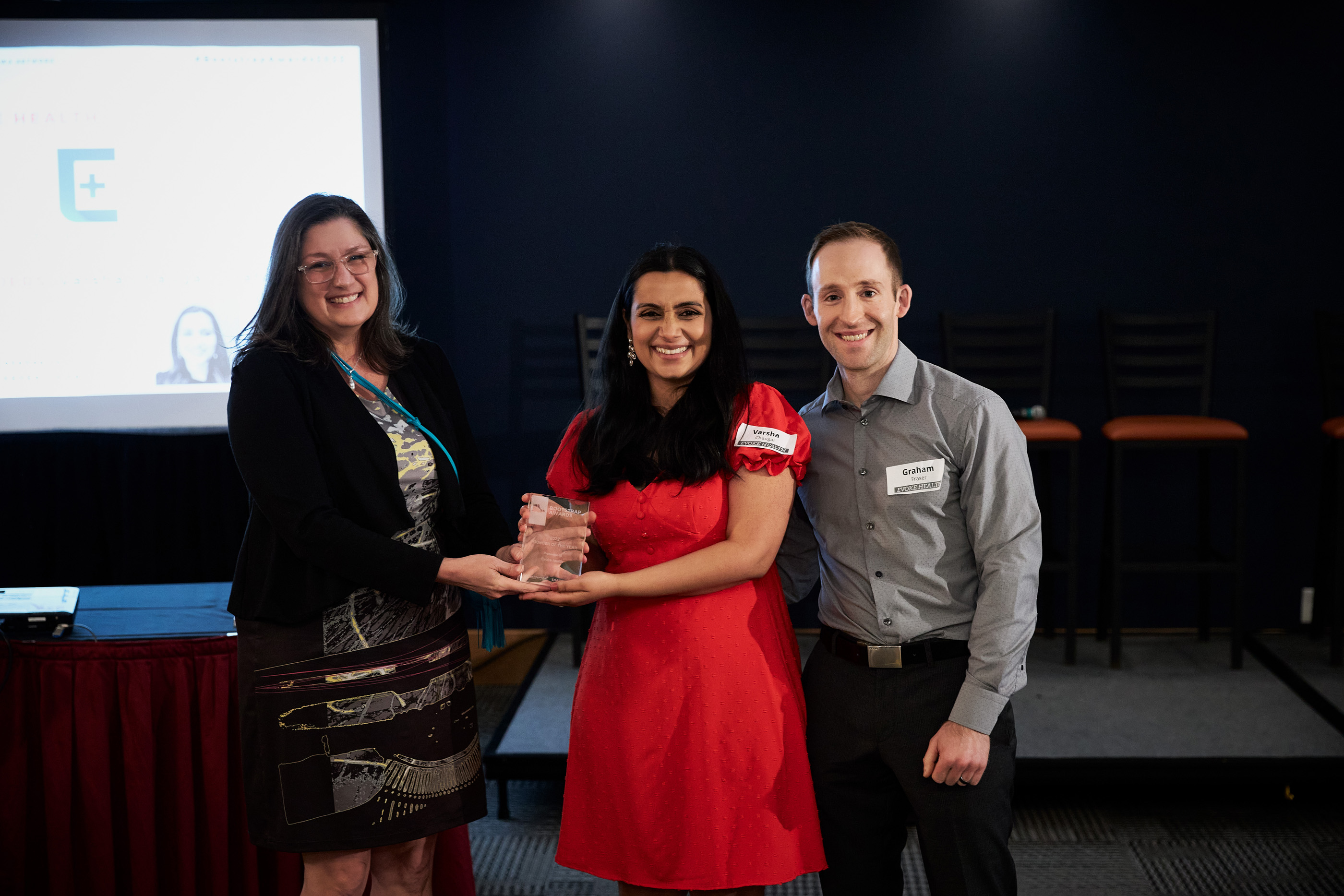 [photo caption: Suzanne Grant from Capital Angel Network, and 2017 Bootstrap Award winner presents the Founder Award to co-founders Varsha Chaugai and Graham Fraser of Evoke Health]
About Smart & Biggar

Smart & Biggar is Canada's leading Intellectual Property law firm. We work with international and Canadian companies to develop IP protection strategies that maximize the commercial value of IP and increase return on innovation. In the Ottawa region, Smart & Biggar is committed to supporting emerging technology and innovation, and the work of start-up entrepreneurs and inventors.