Amendments to the Patent Act and enactment of the Certificate of Supplementary Protection Regulations flowing from the Canada-European Union (EU) Comprehensive Economic and Trade Agreement (CETA, see our article here) introduced a new framework in Canada for the issuance of Certificates of Supplementary Protection (CSPs). CSPs provide an additional patent-like protection term, and are intended to partly compensate the innovator for the time required for research and obtaining regulatory approval in Canada. CSPs are similar to the European system of Supplementary Protection Certificates (SPCs), with a number of key differences, including a shorter capped term of 2 years, as compared to 5 years in the EU. Key aspects of the two regimes are compared in the chart below.
A special thank you to Daniel Wise, partner, Carpmaels & Ransford, for contributing the SPC details.
Click to view the chart (*Revised in June 2023)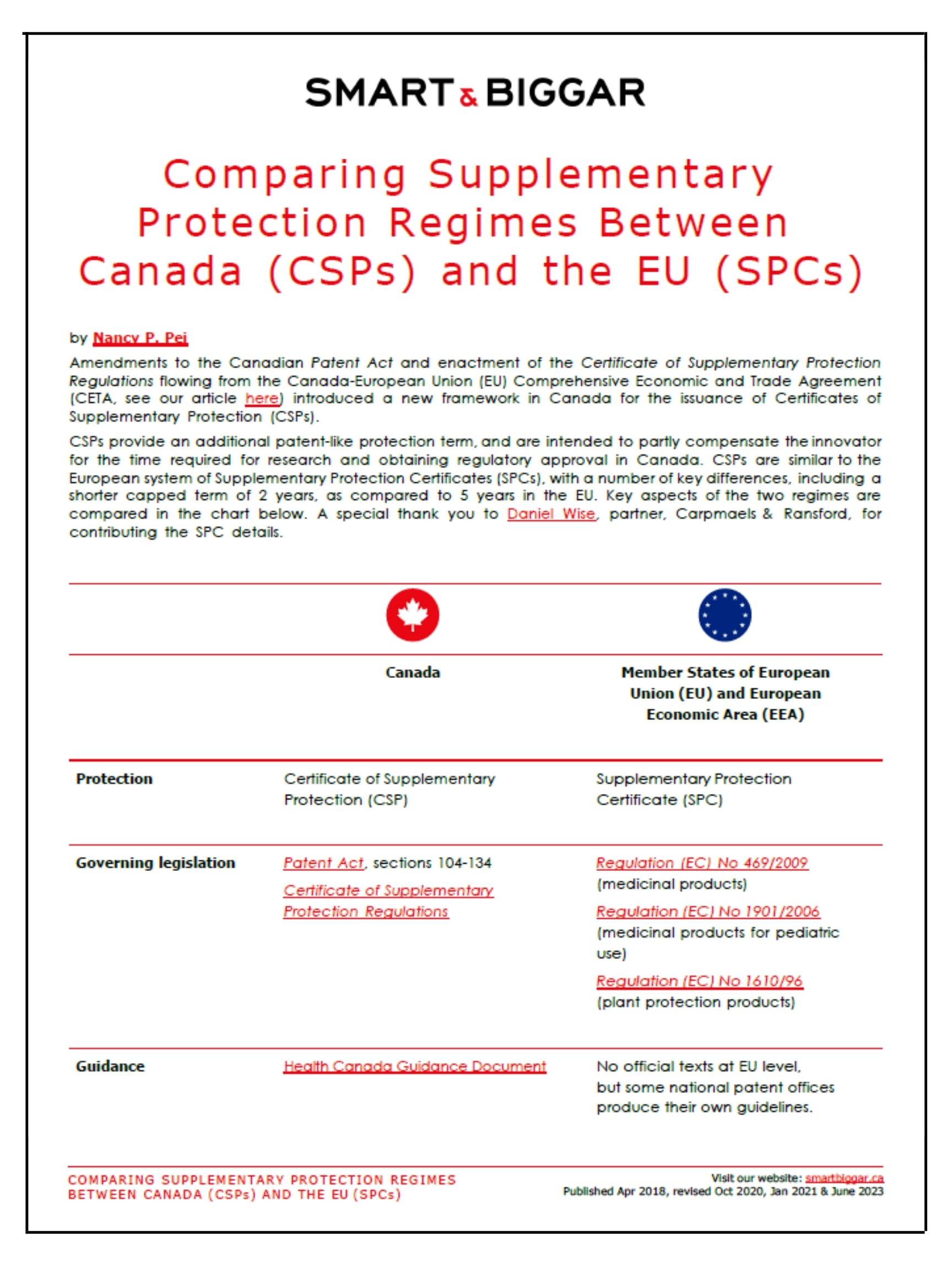 The preceding is intended as a timely update on Canadian intellectual property and technology law. The content is informational only and does not constitute legal or professional advice. To obtain such advice, please communicate with our offices directly.